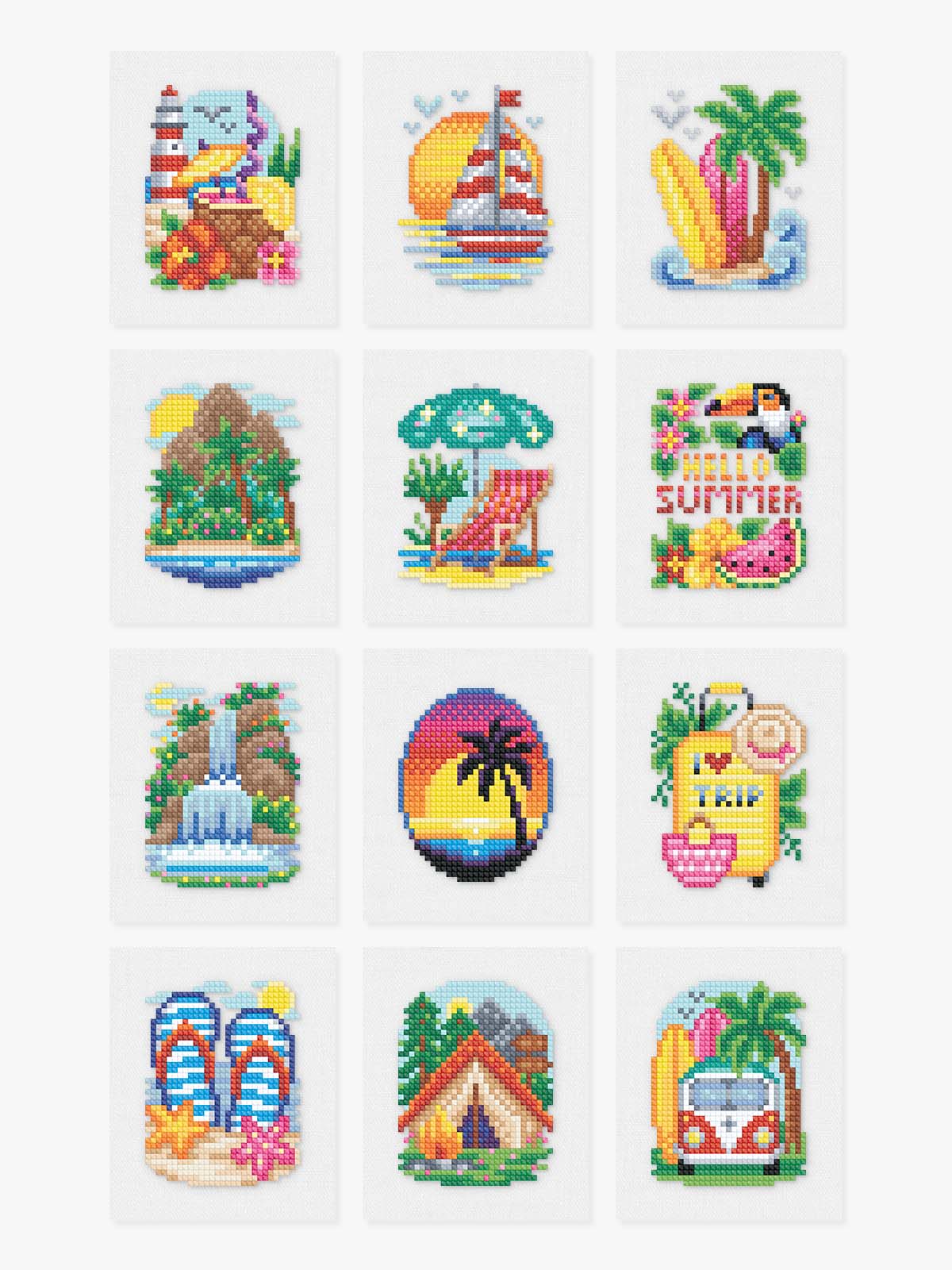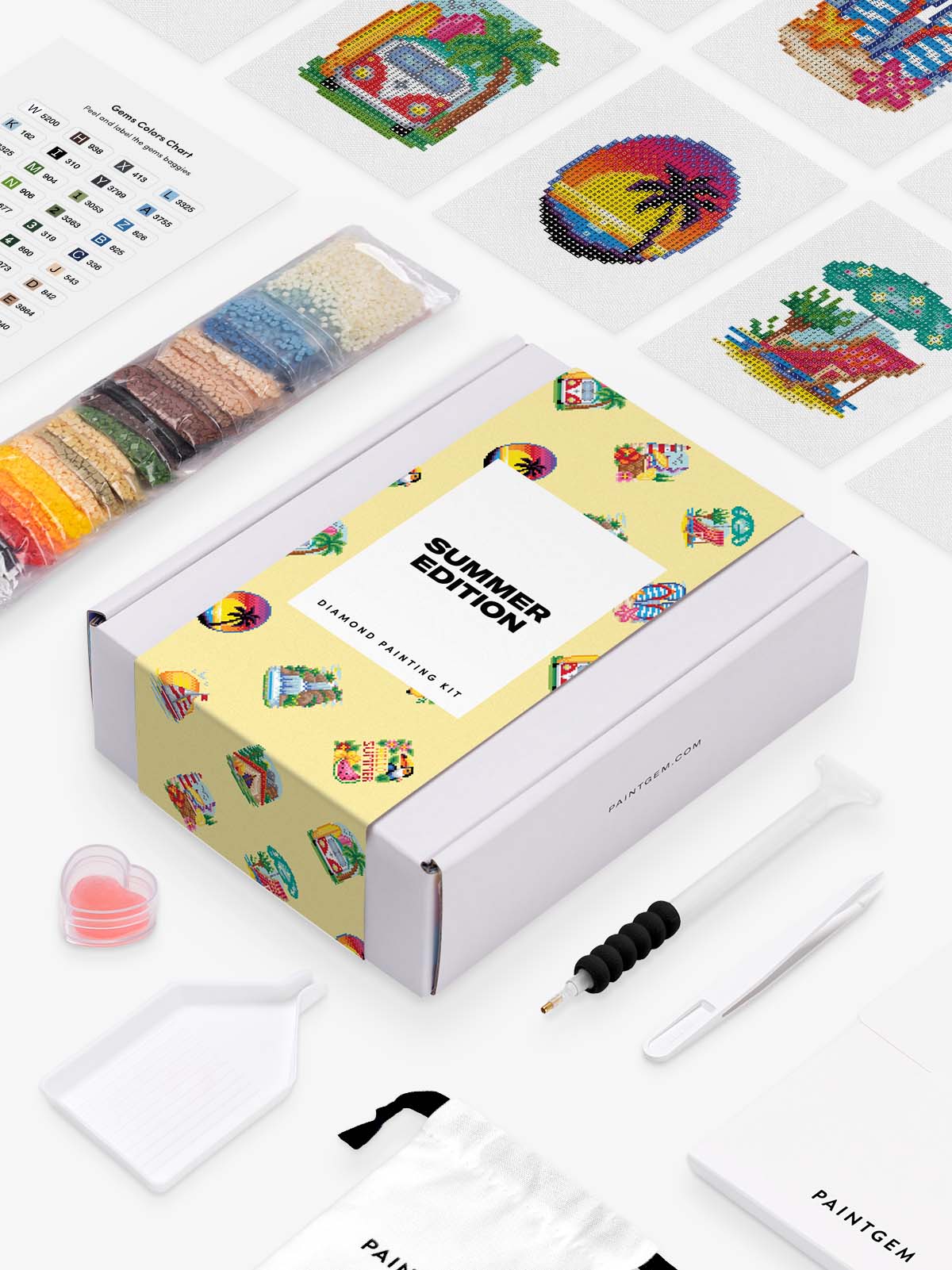 Summer Edition
Each kit include everything you need
| | | | |
| --- | --- | --- | --- |
| | Canvas set | | Tray |
| | Gems | | Wax |
| | Applicator | | Tweezers |
| | Placers | | Guide |
Bring the summer vibes to your home with this set of summer designs. Radiate the warmth of the season through intricately crafted designs that evoke the joy of long days and coastal breezes. These designs are sure to brighten up any space.

| | | | |
| --- | --- | --- | --- |
| 1 | Canvas set | 6 | Tweezers |
| 2 | Gems | 7 | Multi placer |
| 3 | Applicator | 8 | Tools bag |
| 4 | Tray | 9 | Color chart |
| 5 | Wax | 10 | Instructions |
| | |
| --- | --- |
| | Peel off the clear film that covers the adhesive canvas |
| | Choose a gem color and pour the gems into the white tray |
| | Transfer each gem from the tray to the matching symbol & repeat |
| | When your masterpiece is completed, frame it and show off |
Summer Edition
I just love everything about the PaintGems diamond paintings. You can add your own little sparkle with some AB drills however the way Paintgem have done the pictures they do pop with colour anyway
Summer Edition
One last memory of summer with your bright and colorful summer edition. Time to order your Autumn edition. Keep up the excellent work paintgem!!!
Beach chair
Love the summer edition set! Have it in my office at work- will be adding more as I finish them
Summer Love
What a fun kit! So bright & colorful! Summer loving for sure! Everything you need is included! Diamonds are in sealable baggies! Beautiful packaging! Great for trips!!
Summer edition
It was very nice. Better than expected
Summer edition
I bought this for my daughter who loves summer. Our birthdays are a week apart and we talked about trying diamond painting. I also bought the Floral edition for myself. Imagine my surprise when she bought me the same floral edition for me 😂 Can't wait to do them
Summer Edition
I have been more than happy with the diamond painting kits I have ordered from you. I look forward to future purchases.