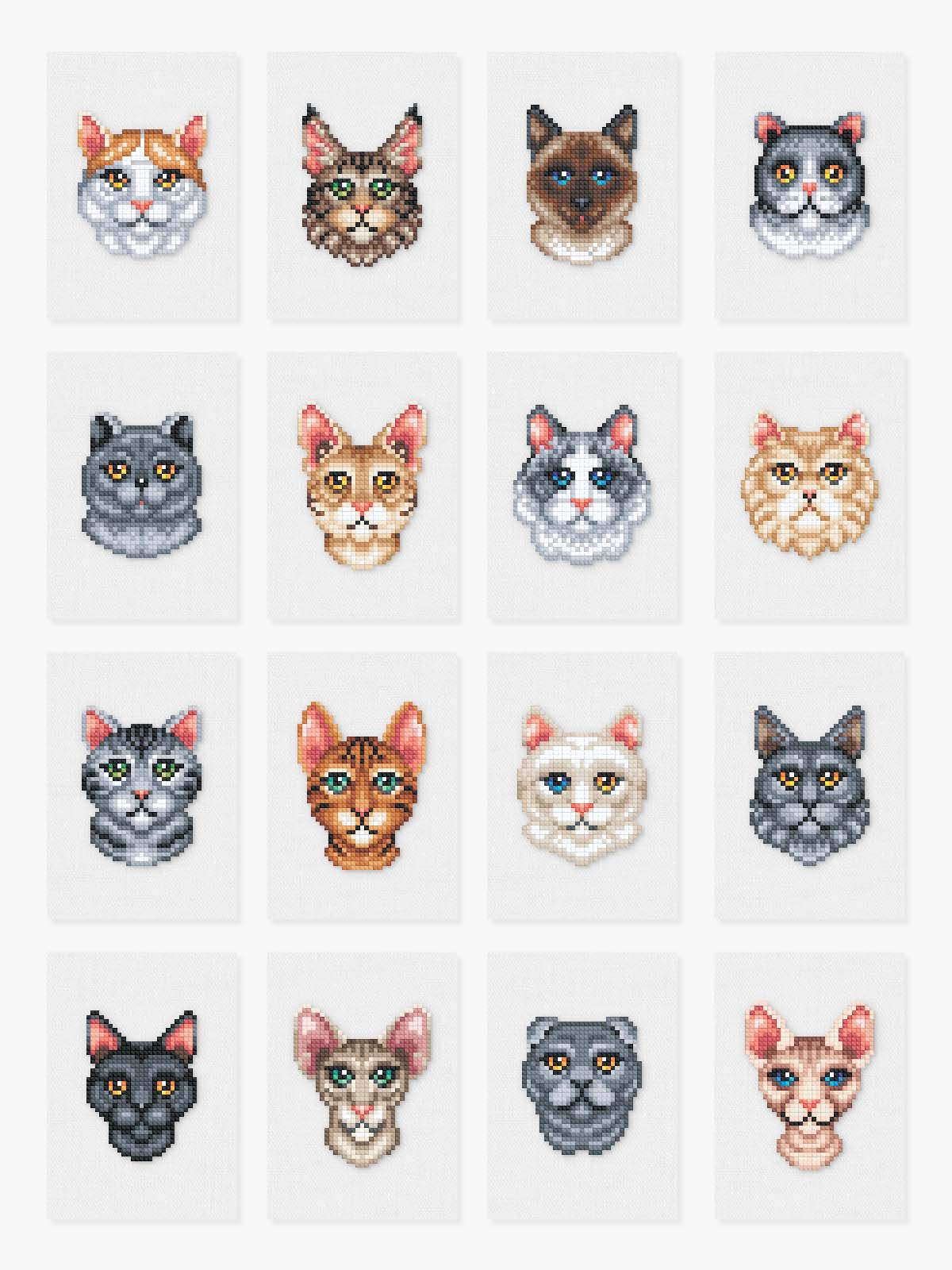 Cats Edition
Each kit include everything you need
| | | | |
| --- | --- | --- | --- |
| | Canvas set | | Tray |
| | Gems | | Wax |
| | Applicator | | Tweezers |
| | Placers | | Guide |
Looking for the purrfect way to add some feline flair to your life? Look no further than this playful set of cat designs! Bursting with personality and charm, each design captures the quirky and lovable nature of cats in all their glory. Whether you're a cat lover, a cat owner, or just appreciate the adorable antics of these amazing animals, these designs are sure to brighten up your day.
| | |
| --- | --- |
| Size | 3.1" x 4.7" / 8 x 12cm |
Siamese, Sphynx, Nibelung, Scottish Fold, Turkish Van, Persian, Oriental, Savannah, Exotic, Ragdoll, British Shorthair, Bengal, Bombay, American Shorthair, Angora, Main Coon.
| | | | |
| --- | --- | --- | --- |
| 1 | Canvas set | 6 | Tweezers |
| 2 | Gems | 7 | Multi placer |
| 3 | Applicator | 8 | Tools bag |
| 4 | Tray | 9 | Color chart |
| 5 | Wax | 10 | Instructions |
| | |
| --- | --- |
| | Peel off the clear film that covers the adhesive canvas |
| | Choose a gem color and pour the gems into the white tray |
| | Transfer each gem from the tray to the matching symbol & repeat |
| | When your masterpiece is completed, frame it and show off |